UROP Reaches New Heights
On January 31, 2023, UROP hosted its annual IAP Showcase, back to an in-person format for the first time since IAP 2020. The event was a clear success, with an estimated 250 students stopping by to learn about research opportunities from representatives of the 19 departments, labs, and interdisciplinary programs in attendance.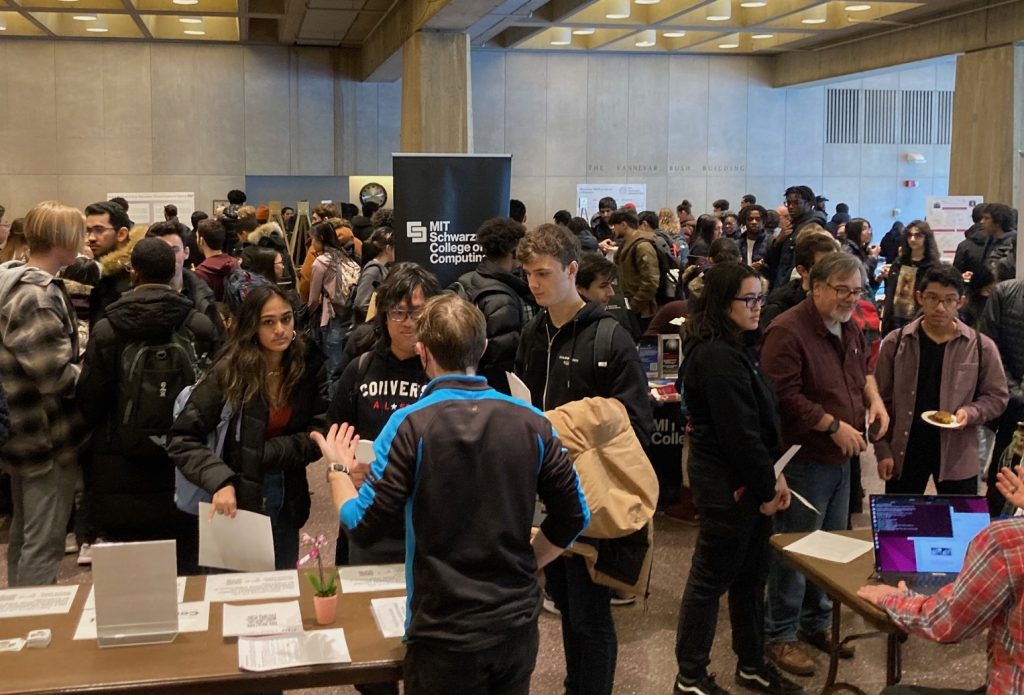 Participating areas included Physics, the Digital Humanities Lab, and the MIT Energy Initiative, to name a few. UROP's Senior Program Coordinator and Showcase organizer, Sara Nelson, was pleased that in-person attendance numbers were far greater than previous years. "To have so many students and programs participate reinforces how essential undergraduates are to MIT research. The event exceeded my expectations," said Nelson.
"I'm not surprised the Showcase resonated so well with undergraduates," said UROP director Michael Bergren, "given UROP's participation growth and enduring popularity." Indeed, UROP has seen over a 25% increase in participation in the past five years. Today the program supports nearly 6,000 projects yearly with over 2,800 undergraduates participating. As a result, 92% of MIT graduating seniors participate in UROP at least once during their undergraduate years.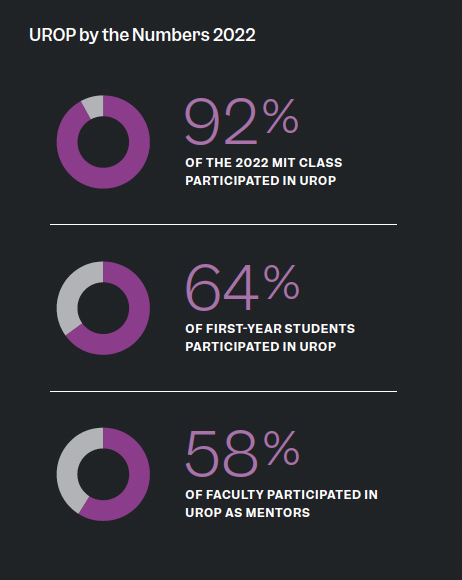 In addition to the IAP Showcase, UROP staff offer year-round programming to meet the needs and interests of the MIT community when it comes to undergraduate research. Programming includes info sessions and events to help undergraduates find UROPs and make the most of their research experience. Also offered are networking opportunities for students and researchers, such as the biannual life sciences mixer organized by UROP and the MIT Biotech Group (MBG), which sees participation from approximately 100 undergraduates and mentors each term. UROP also provides an array of resources and workshops for UROP mentors, particularly graduate students and postdoctoral fellows. Mentor programming is aimed at improving the overall UROP experience for students and mentors, but is also a critical component of mentors' professional development. UROP staff offer multi-day workshops on facilitating effective research, as well as individual workshops focused on topics such as UROP project planning, research supervision and mentoring skills, and supporting undergraduate student researchers.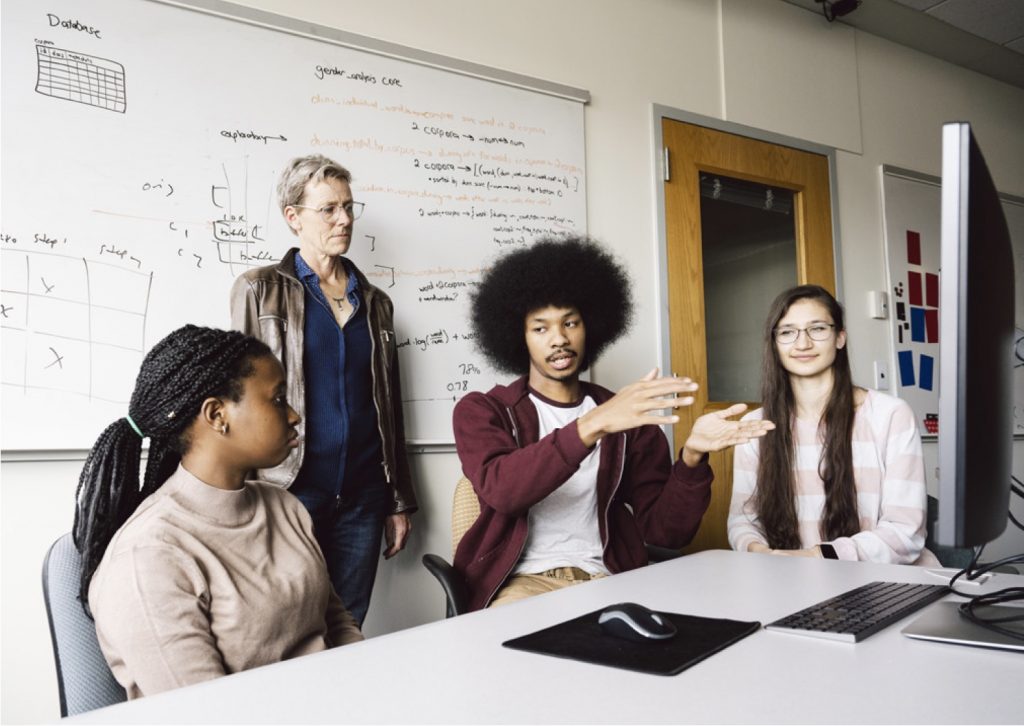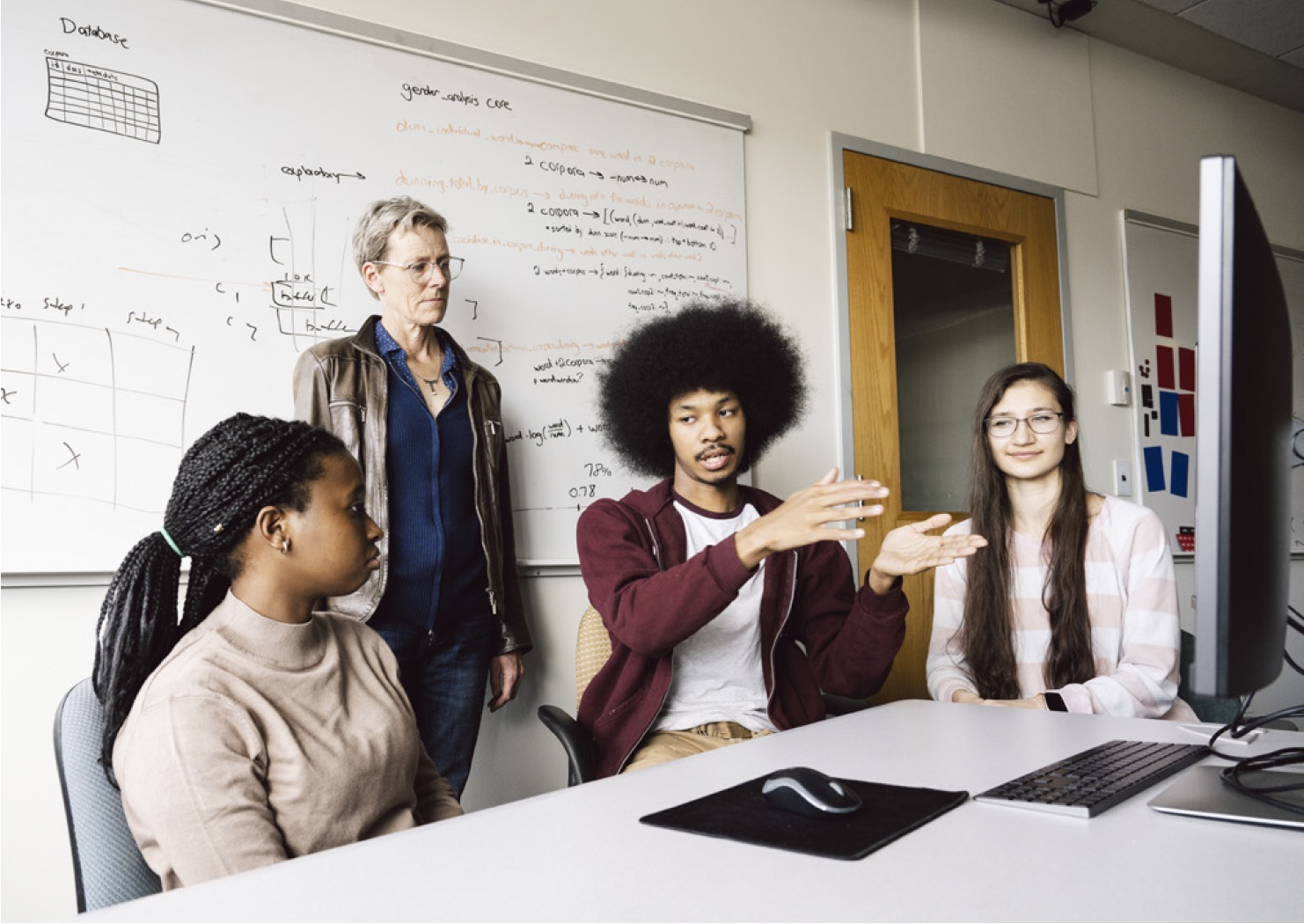 Outreach is already underway to prospective Class of 2027 students. UROP staff, in collaboration with the Office of Experiential Learning (OEL), organized the CPW Experiential Learning (EL) Showcase, where prospective students learn about experiential learning at MIT. Eleven EL programs participated, with staff and students on hand to highlight offerings and share experiences with the ~150 students who attended. The Showcase was followed by the CPW Expo in Johnson Athletic Center, where UROP staff spoke with several hundred students eager to learn more about UROP and how to get involved. If their excitement is anything to go by, we can expect the Class of 2027 will be making a big impact on undergraduate research at MIT.
— UROP Staff