Experimentation Flourishes at the ESG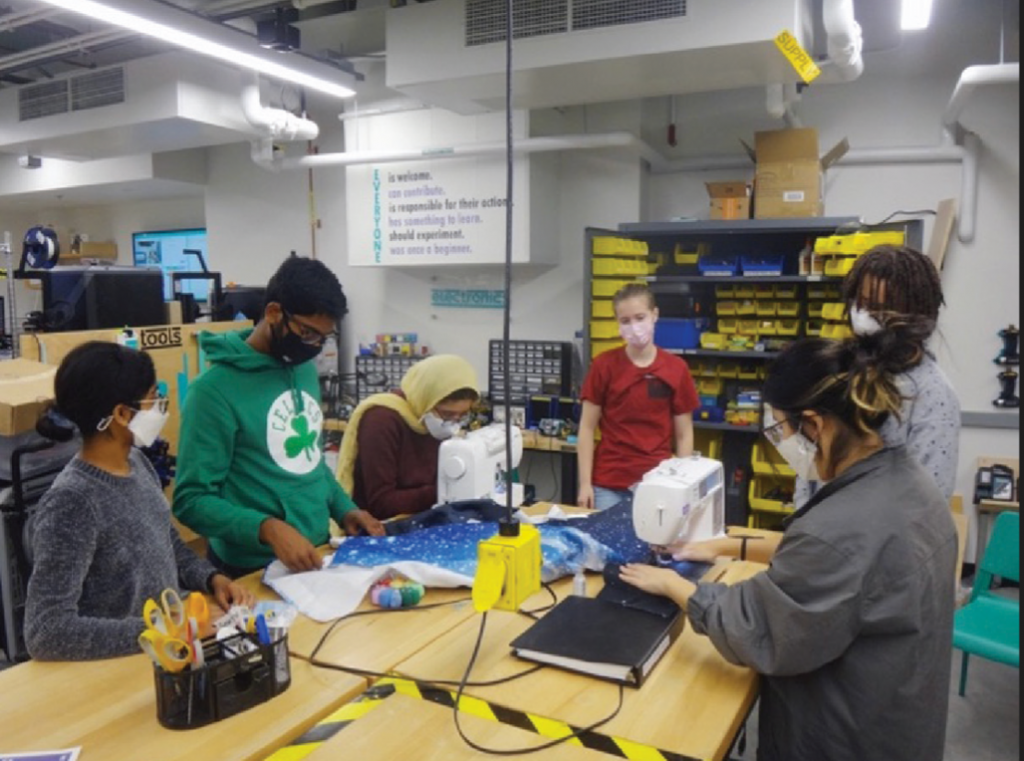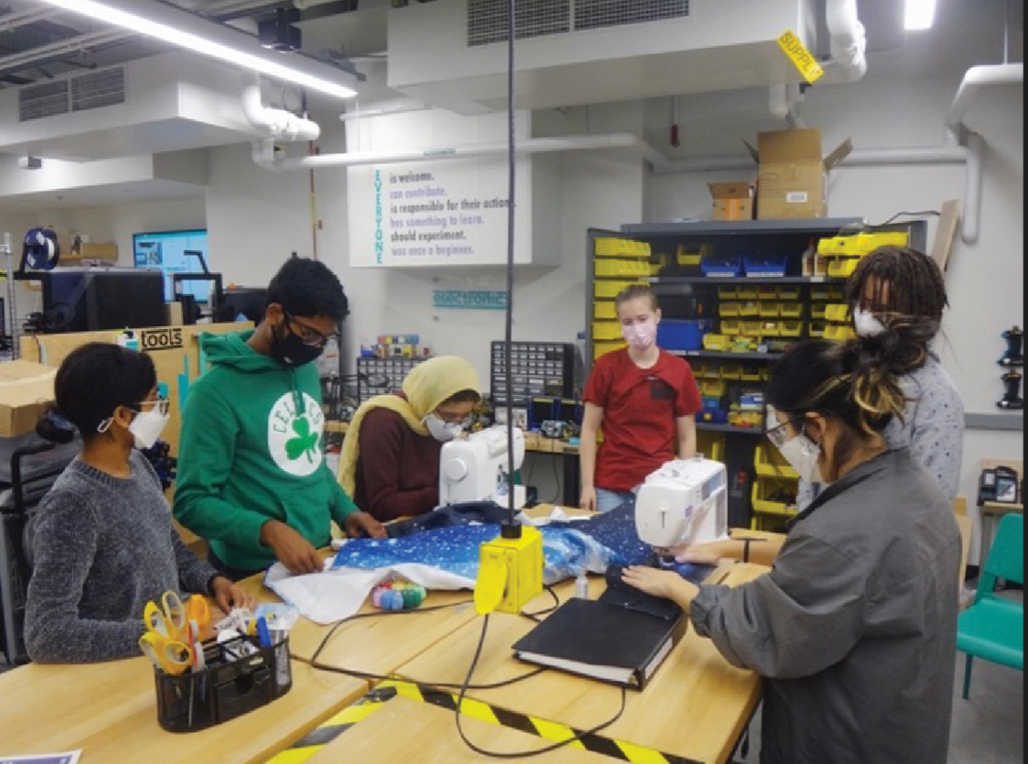 The Experimental Study Group (ESG) is experimenting with learning and teaching in the MIT core curriculum. In the fall of 2019, with funding from OVC, we began the ESG First-Year Learning Pilot, which replaces final exams with final projects. By tying theoretical knowledge to student-designed projects or poster board discussions, students discover how they can apply their GIR classroom learning to topics that interest them. Students have employed concepts like electrostatics to create art, learned about barnacle glue as a substitute for stitches, and modeled the motion of a billiard ball as they engage deeply in their class projects.
To support this mode of project-enhanced teaching, we developed an optional new Maker Seminar, where students develop the skills needed to create, conduct, and complete experiments. They design projects at the same time as they participate in maker space training (wood shop, digital fabrication, and electronics fabrication). In the fall semester the Maker Seminar is taught as a First-Year Advising Seminar, and in the spring semester it is open to all MIT students.
In the fall of 2021, we embarked on the ESG Physics and Computing Pilot, funded by OVC, the Schwarzman College of Computing, and EECS. Students enroll in both physics (ES.801 equivalent to mainstream 8.01) and Python (ES.S601 equivalent to mainstream 6.100A), learning the fundamentals of computation as applied to concepts in physics. A survey of the students in this pilot shows that they feel this combination reinforces learning of and increases engagement in both subjects.
If you have an idea of an educational experiment you would like to try, come talk to us – we love to serve as an educational sandbox!
— Bettina McGimsey, ESG