8th Annual Graduate Student Appreciation Week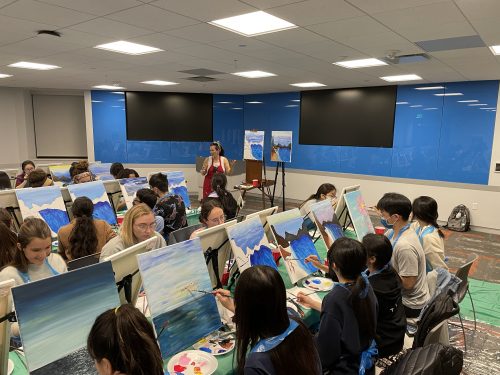 After 2021's largely virtual offerings, the 8th annual Graduate & Professional Students Appreciation Week provided a primarily in-person roster of events and giveaways from April 11-17, 2022. Spearheaded by the Office of Graduate Education (OGE), the weeklong celebration is an opportunity to thank graduate and professional students for their incredible contributions to MIT.
The week featured 13 events, 2 giveaways, and 2 raffles on the official OGE calendar, organized in partnership with sponsor offices including the Office of the Chancellor, MIT Open Space Programming, the Alumni Association, and Career Advising and Professional Development. In addition, many departments held events for their students.
Collectively, over 900 attendees took part in the central events, which ranged from planting one's own "Lucky Bamboo" to speed-friending with alumni to a Hipstory community night with free burritos. Plus, more than 550 free coffees and teas were given out at Darwin's Coffee Ltd. — some mornings had a line out of the door!
Students were gratified by the events and it was a pleasure to feel the upbeat energy in each space. Thanks to everyone who helped make the week a success!
— Heather Konar, OGE