First Gen Welcome Dinner
The second annual First Gen Welcome Dinner took place on Wednesday, September 13, marking the commencement of the 2023-24 academic year. The event served as an opportunity for FLI-identifying (first generation and/or low-income) undergraduate students, staff, and faculty to come together, partake in a delightful meal, and forge meaningful connections. This gathering featured the esteemed presence of MIT President Sally Kornbluth, who delivered an inspiring keynote address that resonated deeply with the over 150 guests in attendance. President Kornbluth's profound words had an indelible impact, leaving our students not only inspired but profoundly moved, instilling them with a renewed sense of purpose and determination as they continue on their MIT journey.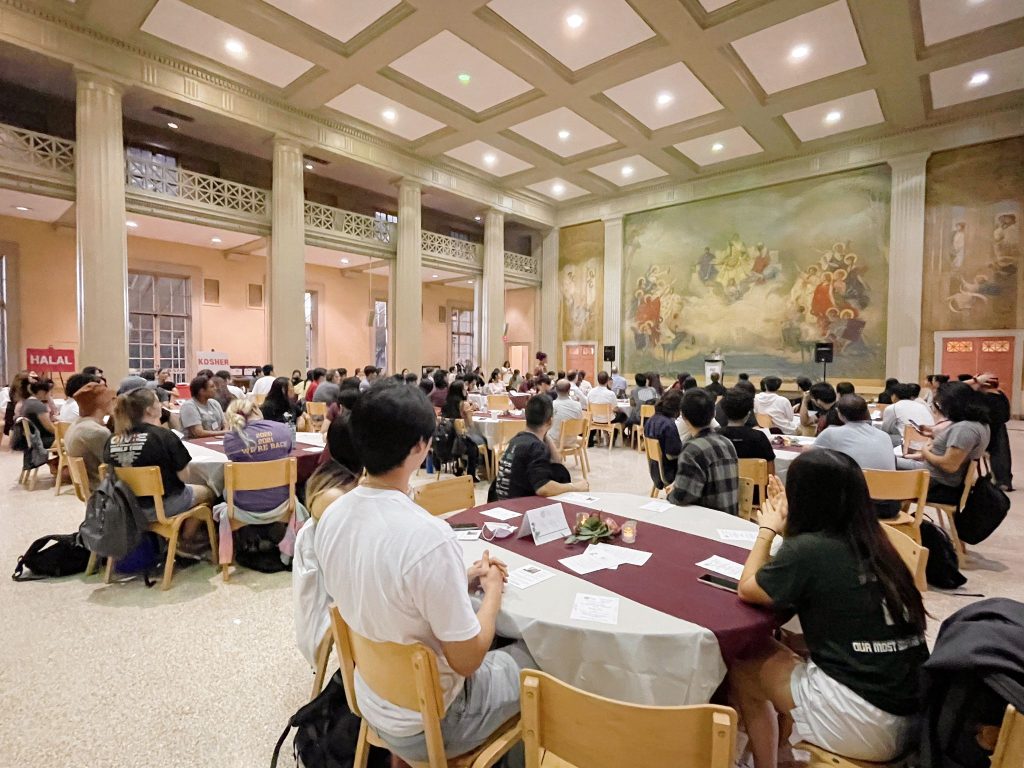 Another highlight of the evening was the inclusion of thought-provoking tabletop discussion prompts that facilitated engaging conversations among attendees, allowing them to explore various aspects of their MIT experiences and share personal insights. Questions such as "What's one of your favorite places on campus?", "In what ways has MIT changed your thinking?", "What's a recent achievement or milestone you celebrated?", "What's a self-care strategy you use to avoid stress?", and "What's an experience where you overcame a significant challenge?" encouraged the exchange of stories, experiences, and perspectives, further strengthening the sense of community and camaraderie among our FLI students.
In addition to building community among our FLI students, the event underscored the Institute's unwavering commitment to the first generation and low-income community. We look forward to more such enriching events and the continued success of our FLI students at MIT.
— Sade Abraham, UAC